Meet, Maddison Madrigal!!
Maddison is currently accepting new clients, with daytime/evening/weekend availability and accepts BCBS, UnitedHealthCare, Humana, and Aetna!!  
Where are you from? 
I spent the first half of my childhood in a suburb of Houston, Texas and moved to Batavia, Illinois (about an hour away from Northbrook) when I was 10. I still visit Texas every year to see family and LOVE some good southern food! I moved to Deerfield with my husband, Robert, in May 2020.
What do you do for fun (hobbies, pets, adventures, etc.)? 
I love to travel and learn about different cultures. My favorite place that I traveled to so far was Rome! Some other places on my bucket list include the U.K., Australia, Germany, and Norway. I also am obsessed with animals and could talk for
hours
about dogs. I have a Frenchie named Bear who is the absolute light of my life. Some other interests of mine include baking, watching documentaries, and going to concerts.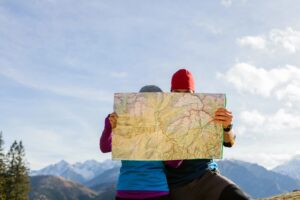 What's your favorite inspirational quote, song, or book? 
My favorite book (that's a close second to the
Harry Potter
series) is
Quiet
by Susan Crain. When I first read this book in high school, it helped challenge my worry that being an introvert was a "bad" trait to have. Introverts are amazing and have so many strengths that our extraverted society could learn a thing or two from
☺
. 
Who do you love working with (ages, genders, types of people)? 
I love working with anyone and everyone! I most often work with folks who are eight years old and older, and I work with couples, individuals, and families. I welcome people with any identity, religion, or background with open arms. 
What is your favorite thing to help people overcome? (anxiety, disordered eating, depression, perfectionism, etc.)?  
I would say that anxiety and OCD are my two specialties, however, I also love to help others work on body image, self-esteem, depression, and academic performance. 
What is your approach to therapy, what's your vibe? 
I have an eclectic approach to therapy that includes CBT, DBT, ERP, Rogerian, and existential therapy. These terms are all jargon that, when boiled down, mean that I love to build on your resiliencies in order to help work through challenges and improve well-being. Overall, my vibe is very laid back and personable. When we're in session together, I hope to bring a sense of warmth and unconditional support. 
What excites you most about your job?
That "aha moment." I love seeing my clients gain a clearer perspective of themselves, their family, and life in general. Even though life is full of uncertainties, even just learning how to find more comfort in the uncomfortable/uncertain areas of life can be incredibly helpful. I am also so grateful to build a therapeutic relationship with my clients. To have others feel comfortable and safe in talking about life with me is such a humbling feeling.
What inspired you to become a therapist/counselor? 
The first moment I knew I wanted to be a therapist was when I took my first psychology class in high school. That passion grew more and more as I majored in psychology in college, engaged in my own counseling as a client, and moved forward through graduate school and working as a residential counselor at Rogers Behavioral Health. I continue to be inspired each day by my clients, co-workers, and loved ones who all serve as such amazing supports and beacons of light in my life. 
To schedule an appointment with Maddison, call (847) 919-9096 x1 or [email protected].
To contact Maddison directly (847) 919-9096 ext 32 or [email protected]