You're trying really hard. We get it. You may feel exhausted from stress, constant worrying, trying to please others, weighed down by life, or just lonely. Maybe you feel like there are not enough resources or time to take care of yourself.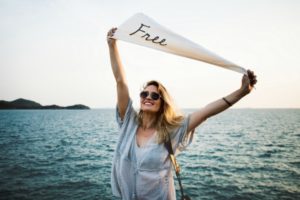 The thing is, time is precious. You only get a certain amount of time in this life–you can't get more, duplicate, or get it back.  Don't waste one more second to start living your best life. You're worth it.
"We get it. We've been waiting for you! We know what it feels like to feel alone, discouraged, and not sure how to move forward. That's why we've dedicated our lives to helping people. We want to help you free yourself  and experience transformation, freedom, joy & connection."
Our therapists are here with open arms to walk alongside you and help you experience freedom, peace, confidence, improved relationships, joy–and have a lot more fun! 
If you are struggling with anxiety, depression, stress, ADD/ADHD, traumatic memories, parenting struggles, chronic illness, negative thoughts, confidence, relationship challenges, or have habits you can't seem to change–you are in the right place.
Healing, learning, and growing are key ingredients you will experience in counseling.
If you choose Inspire, you'll get insightful, clinical, and research-based tools with a specially tailored plan to help you get the most out of your life. Together with your therapist, you work to live your best life!
To schedule an appointment call (847) 919-9096 ext. 1 or email [email protected].