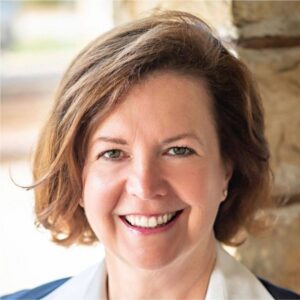 Jennifer (Jenni) L. Dressler, JD LLM MA
Early Adolescents (11-13), Middle Adolescents (14-18), College (18-21), Young Adults (20-30), Adults, Couples, Parents, Families 
Finding Meaning, Purpose, and Joy in Life; Grief and Loss; Self-Esteem and Self-Acceptance; Sexual Identity; Communication Skills; Anger & Emotional Management; Self-Defeating Behaviors; Premarital, Marital, Parental, and Family Counseling; Divorce; Depression; Anxiety; Spirituality; Stress Management; and Life Transitions.

Jenni works with you to create a compassionate, warm, and safe relationship in which the blocks to healing and peace can be examined and addressed. She offers kind and intelligent care to support you in your personal, emotional, and spiritual growth. Jenni loves a good laugh, a good story and, most of all, connection with people. Jenni believes in your fundamental ability to transcend limitations and find the path that's right for you so you can return to a joyful state.
It's Been a Journey
A retired attorney, Jenni became a therapist after a successful 25-year career practicing corporate law for Fortune 500 companies. It was during her retirement that Jenni felt the calling to start a new chapter in her life and career, finding her answer at Loyola University Chicago's well-renowned Pastoral Counseling program.
In addition to her master's degree from Loyola, Jenni has completed Level 1 and Level 2 training in Internal Family Systems, including both individual and couples' therapy. Jenni is also certified in EMDR (Eye Movement Desensitization and Reprocessing) by the EMDR Institute. She also holds a graduate certificate in Psychedelic-assisted Therapy and Research from the California Institute of Integral Studies. In October of 2022, Jenni presented Psychedelic-assisted therapy: Integration vs. harm reduction at the American Counseling Association 2022 national Virtual Conference Experience, leveraging both her psychology and legal expertise.
Finding Meaning, Purpose, and Joy in Life following Loss and Trauma
After a significant and unexpected loss in her family while she was in college, Jenni felt herself asking "What does it all mean?" Later, as part of her commitment to service, Jenni became a hospice volunteer at JourneyCare Hospice in Deerfield, where she has provided caregiver respite and patient support for over 20 years.
In addition to her own personal experience with loss and deep empathy for others who suffer from trauma, she is trained in several clinical tools to help, including Internal Family Systems (IFS) and EMDR. 
IFS is an evidence-based therapy and one of the fastest growing counseling modalities in the world. IFS focuses on "parts" work. For example, let's say your friend calls and asks you to go to the movies. Part of you would like to go out with your friend, but another part of you would like to just stay home and relax. How do you resolve the tension between the parts? IFS helps us get to know our parts so they can reveal their wisdom to us, allowing us to make decisions from a place of insight and calm.
EMDR is a mental health treatment technique that facilitates the processing of traumatic memories and healing from the symptoms and emotional distress that are the result of disturbing life experiences. Fifty clinical trials since EMDR's development show this technique is effective and can help a person faster than many other methods. Jenni's clients have said that EMDR has allowed them to get in touch with emotions and concerns that have been inaccessible for a long time, freeing them to live more fully in the present. One client even called the EMDR process magical!
Jenni's experiences have led her to become certain that everyone deserves to find meaning, purpose, and joy in life — no matter what journey, challenges, or experiences they've endured. She is committed to helping individuals and couples who want to do deep healing work on issues from the past while learning to love themselves and their partners, including those parts of themselves and others that they don't understand or that they may judge. In combination with her spiritual training, Jenni offers a non-judgmental, holistic approach to counseling. You can experience more happiness in your life and relationships!
Above all else, Jenni is passionate about fostering hope, motivation, and encouragement.
For Fun…
In her free time, Jenni volunteers as a mediator through the Center for Conflict Resolution in Chicago and as a patient volunteer with JourneyCare Hospice in Deerfield. She enjoys being outside, gardening, the opera, and travel. She and her husband are the proud "parents" of three miniature dachshunds.
To book an appointment, call (847) 919-9096 ext. 1
or email

[email protected]
.