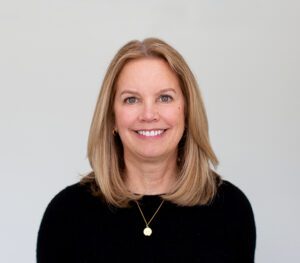 Jill Hartman, MS
Adolescents (12-18), College, Adults, and Parents
Anxiety, Depression, Trauma, Self-Esteem, Relationships, Substance Use, Gender Issues, Career Transitions, Life Transitions, Women's Issues, Grief, and Perfectionism
Local to the North Shore Community
Jill has been entrenched in the North Shore community for sixteen years. After moving several times to different states, she and her family moved to the North Shore in 2005 and have remained here ever since. Jill is the mother of three young adults who went through the Winnetka Public Schools and New Trier High School.
Career
In retrospect, Jill's journey to the counseling profession was apparent, however not straightforward. Jill graduated with an undergraduate business degree and worked many years in finance and marketing. Never feeling completely fulfilled, she began to consider alternative career paths. After several years volunteering with adolescents, Jill finally homed in on pursuing a career in counseling.  Jill's personal experience taught her about the limitations we place on ourselves. She is passionate about helping clients recognize their full potential and live their best lives.
Jill is genuinely humbled by her client's willingness to share their life stories. She is passionate about the importance of having self-compassion and works with her clients to be gentle with themselves, encouraging them to be their own greatest support.
For Fun
When not working with clients, Jill loves to explore the North Shore on foot while listening to podcasts. Additionally, she loves boating on Lake Michigan (her happy place) with her family.
To book an appointment
(847) 919- 9096 ext 1