Open-minded Christian Therapists
If you are reading this page, we understand you are either are seeking Christian Counseling or you may feel uncomfortable that we offer this service.
If you are nervous or uncomfortable that Inspire offers this service, we understand. Please know that Inspire was founded on the

principle of love and respect.
We never will "push" our personal beliefs with any guest.
We are proud to
serve and respect
ALL faiths and beliefs.
Our faith-based services are for those who want it, and request it.
If you are looking for a Christian therapist or Christian Counseling, we are happy to offer this service to you. Christian Counseling is a way to seek support with the healing power of faith, wisdom, and connection to God.
What is Christian Counseling? How is it different than traditional counseling?
Christian Counseling sessions are very similar to traditional sessions using clinical tools for things such as anxiety, depression, ADD/ADHD, relationship stress. However, there are additional resources of faith, scripture, and God available to support growth and healing. These resources add wisdom, nurturing, deeper understanding, and peace to traditional sessions.
Meet the Therapists offering Christian Counseling
Insurances accepted include: Blue Cross Blue Shield PPO, United Behavior HealthCare, Humana, Aetna
Lauren Schifferdecker, MA, LCPC, Founder & Owner
Lauren is a life-long Christian. Her faith and involvement in the Church are core values in her life. She speaks and has led several Women's Retreats, Women's Council Meetings, Youth Groups, and supports leaders within the Church.
Lauren knows the healing power of prayer, faith, and connection to God. She attended private Christian schools K-8. During her foundational years, she learning how to use the Bible and scripture for healing, wisdom and life-lessons. In her adult life, Lauren attends Church weekly, participates in Bible studies, and is a leader for her Women's Guild.

Becky Freeman-Murray, MA LCPC
Becky combines 25+ years of clinical counseling experience with a lifetime of personal faith. Becky has seen the redemptive power of God and faith in difficult times.
She is proud to help her clients challenge rigid beliefs, grow in their understanding of God, and courageously live by faith.
From her own marriage and motherhood (of now adult children), she understands many of life's challenges, which makes her approach to faith and counseling very "real" and "down to earth."
Becky believes that facing our struggles is the key to learning and living an excellent life.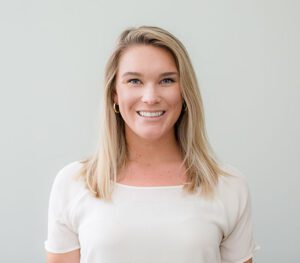 Lindsay Rowell, MA, AMFT
Lindsay is grounded in her faith and love for Jesus. Her lifelong journey and relationship with Christ overflow to the relationships in her personal and professional life. She knows firsthand how life turmoils can challenge a person's faith or relationship with God.
Lindsay loves to infuse the therapeutic process with praying and scripture to aid individuals in strengthening their faith through learning biblical wisdom and embracing Christ's unconditional love. Wherever you are at in your spiritual journey, Lindsay will be with you as you navigate, challenge, and strengthen your faith through truth and therapeutic healing."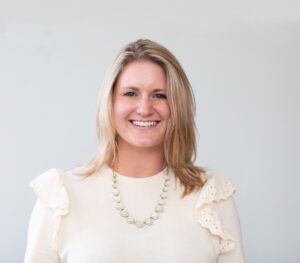 Lauren Madden
Lauren's upbringing has been rooted in the Christian faith, further reinforced by attending private religious-based schools and universities. Lauren has attended Trinity and Calvin College for undergrad and Wheaton College for her graduate degree.
Lauren's graduate work emphasized counseling through a bio-psycho-social-spiritual model, emphasizing healing of the whole person in a broken world. In the journey of therapy, Lauren focuses on the collaborative relationship, believing one the best things about therapy is getting to "
Rejoice with those who rejoice; mourn with those who mourn
".
To book an appointment, call (847) 919-9096 ext. 1
**Please Note: Not all therapists at Inspire Counseling Center offer Christian Counseling. Every therapist at Inspire respects ALL religions and beliefs. Unless requested by the client, therapists will conduct traditional, clinical counseling and will not share their personal beliefs in the counseling process.
What will the first session be like?
Collins Mony
2023-10-25T02:13:43-05:00
The first session lasts approximately 60 minutes. You'll have paperwork to complete virtually before your session. The therapist will spend time introducing themselves and getting to know you, your story and your dreams. At the end, you'll have the option to schedule your next session based upon your availability and goals. There is no pressure to book another session. We're here for you to come and go as you need.
FOR MINORS UNDER 18: If the session is for a child 12 years or younger, the first session is just with the therapist and parent (s) or guardian. If the client is 12-18, we ask that a parent (or guardian) attend the first session for the first 10-15 minutes. The parent will be able to meet the therapist and help make the child feel comfortable.
PLEASE NOTE: Please share any concerns about your child with the therapist or Intake Team prior to the session— not in front of your child in the session. This is to protect your child and foster a positive start to therapy!
What will all the other sessions be like?
Collins Mony
2023-10-25T02:14:39-05:00
The second session is our unique formula for goal setting. In this session, your therapist will help you connect and understand what your heart really wants in this life. The remainder of the sessions will then be working on skills to tackle any obstacles in the way of you living your best life. In order to see lasting results, a commitment to at least 8 weekly sessions is recommended. However, we are flexible and can work with you to accommodate your schedule and goals.
FOR MINORS UNDER 18: Parents will not be required to attend the sessions but must be available for the last 10 minutes of the session in case the therapist would like to touch base with you or for any scheduling changes.
How much does therapy cost?
Collins Mony
2023-10-25T02:16:18-05:00
Request an Appointment Form