Therapists in Northbrook, here for you!
You are a welcomed guest. Make yourself at home. We will do everything we can to make you feel safe & comfortable.
Before we get to know you, we'll tell you a little bit about ourselves.
At Inspire, we're not just "therapists" helping "clients." We are

people supporting people

. We believe you are whole and complete.
You're just not meant to do life on your own. You deserve support, connection, love & guidance. We are here for one single reason: supporting you to you live your best life!
To you, our honored guests, we will do better for you, try harder for you and make our best better for you – EVERY DAY. That's our commitment to you because we love you and are so grateful to be along your journey.
"We believe you are a gift to this world. We believe that inspiring one person to live their greatest life, will inspire another. We believe the world changes one person at a time with love, connection and inspiration.
Your role in this process is vital. When you get support for yourself or your family, you are doing your part in this community and world to spark change."
Helping people like you is the reason we wake up every morning, passionate about our jobs. We want you to feel the freedom, joy and connection counseling can bring. 
Take the next step. Start living your best life. Don't wait any longer! 
Owner/Founder, Speaker 
You are in good hands at Inspire. Lauren will personally see to it! She's obsessed with excellence for each client. Lauren founded Inspire as part of her mission to help people live their best life.
She grew up in Northbrook and is now raising her family & business here. She is  deeply dedicated to the North Shore community. 
Clinical Director
Children (2-11 years), Couples, Men, Adults (30 +)
Parenting, Relationships, Lyme Disease, Auto-Immune Disease, Health issues, Autism, Behavior Issues, ADHD, Faith-Based
Becky is warm, clear and fair. She hold people's hands while they explore the truth. Becky gives people courage to own their future and happiness in life.    

Clinical Supervisor 
Early Adolescents (10-13), Middle Adolescents (14-17), Late Adolescents (18-21), Adults, Families, Parenting, Couples, Pre-Marital Counseling
Life Transitions (school, family, relationships), Anxiety, Self-Esteem, Stressful Life Events, Depression, Parenting Support, Pre-Marital, Couples Counseling
Gretchen grew up in Glenview, attended OLPH (Our Lady of Perpetual Help) , Loyola Academy and University of Wisconsin-Madison.  She moved back to her hometown to help support a community that she loves. Gretchen truly understands the different pressures kids, parents and couples face in our community.
Clinical Supervisor 
Early Adolescents (10-13), Middle Adolescents (14-17), Late Adolescents/College (18-21), Adults, Seniors
Depression, Anxiety, ADD/ADHD, Unhealthy Relationships, Self-Esteem, Boundaries, Self Acceptance, Life-Cycle Changes, Identity Issues, Confidence Building, Adoption 
Emily believes laughter is the surprising secret to surviving tough times. She is able to bring light, laughter and fun to just about any situation. In her own teen years, Emily had a tumultuous time, which uniquely equips her to understand adolescent girls–as well as the power of counseling. Emily has 10+ years clinical experience with underserved children, adolescents, women of domestic violence, seniors in living facilities, agencies, family service centers and health centers, foster and adoptive family settings, which means she is comfortable and experienced in just about any situation. Emily is LGBTQ allied and affirming.
Women, Moms, Young Adults (20-30), Adults
Trauma, Anxiety, Panic, Women's Issues, Parenting, Health Concerns, Faith-Based  
Cyndi is "trauma certified" by the Illinois Coalition Against Sexual Assault (ICASA). She brings clinical experience from the Zacharias Sexual Abuse Center. Cyndi holds a gentle and safe space to heal from traumatic experiences, troublesome childhoods, anxiety or panic. She loves to empower women to find their voice.
Entrepreneurs, Corporate Professionals, Middle Adolescents (15-17), Late Adolescents/College (18-21), Women, Moms, Men 
Decision-Making Challenges, Anxiety, Panic, Life Struggles, Women's Issues, Parenting, Health Concerns 
Sara grew up in Highland Park, ventured abroad and has a unique story that helps her understand others struggles. Before becoming a therapist, Sara was a successful professional in the corporate world and as an entrepreneur. She managed Vanity Fair Magazine's marketing/promotions department in London and produced documentary films abroad before returning home to HP to open a lingerie boutique, Cheeky. Sara's a mom of two, wife and loves helping people find calm in chaos with potential options they didn't know existed. 
Sara will be the first to tell you that things don't always work out as you planned. Resilience and flexibility are key. She has personally faced many challenges in life, including health, which drove her to become a therapist to help others. Sara knows how to help people come out of challenges, stronger & smiling! 

Early Adolescents (10-13), Middle Adolescents (14-17), Late Adolescents/College (18-21), Adults , Men 
Behavior Issues, ADHD, Impulsivity, Anger Management, Depression, Anxiety, Self-Confidence, Drug/Substance Abuse, Vaping/Nicotine, Sports Performance, School Issues, Men's Issues, Spirituality, 
Devin is an all-around great guy! He believes in balance. While he was a three-sport Varsity athlete, avid weight-lifter, High School teacher, Boys Basketball Coach, he also loves music, artistic expression and has a huge heart for the underprivileged including being an AmeriCorps Volunteer. He empowers people to embrace their gifts, find balance and joy. He also knows the importance of friendships & family. His personal motto: "Always Support the Family."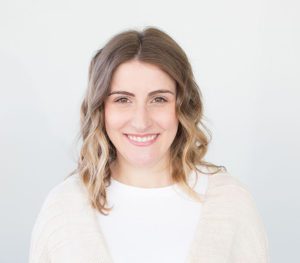 Middle Adolescents (13-17), Late Adolescents/College (18-21), Adults 
Trauma, EMDR, Anxiety, Depression, Faith Based    
Nikkie grew up in Deerfield, attended Deerfield High School, and understands the challenges adolescents and adults face to fit in, meet expectations, and be the best. She is EMDR trained, which gives her unique tool to help process painful, frightening and traumatic experiences.

Early Adolescents (10-13), Middle Adolescents (14-17), Late Adolescents/College (18-21), Adults, Couples, Families 
Anxiety, Self-Esteem, Stressful Life Transitions (school, family, relationships), Trauma, Obsessive Compulsive Disorder (OCD),  Mood Disorders,  Academic Concerns,  Eating Disorders     
Maddison has a huge heart for helping people find balance, hope and light in life.
Prior to private practice, she worked with adolescents at a nationally renowned residential center for OCD and anxiety treatment. Her experience at Rogers Behavioral Health solidified her passion of working with children, adolescents and adults with anxiety-related disorders and treating the whole person.

Early Adolescents (10-13), Middle Adolescents (14-17), Late Adolescents/College (18-21), Young Adults (20-30)
 Anxiety,  Perfectionism, Stressful Life Transitions (school, family, friendships), Trauma, Body Image, Eating Disorder Thoughts & Behaviors, Eating Disorder Recovery, LGBTQIA+ Affirming, Identity
Rachel was born and raised in Northbrook, attended Glenbrook North High School and is so excited to be back supporting the community she understands & loves! 
Before becoming a therapist, Rachel worked as a corporate employee at Uber Technologies Inc. in Chicago. Most recently, Rachel completed her counseling internship at Buffalo Grove High School and loved helping adolescents overcome perfectionism, shame and social pressure. Rachel has a big heart for adolescents struggling with their identity or eating disorders using Intuitive Eating, All Foods Fit, and Health at Every Size (HAES). Nothing makes her happier than seeing people break free from oppressive and
depleting thoughts and feelings

. 
She is also an Yoga Instructor at CorePower Yoga! Rachel has the added bonus of incorporating yogic values into her sessions.
Preteens/Tweens (11-13) Adolescents/Teens (14-17), Parents, Families, Couples, Adults, Corporate Professionals  (Bilingual ~ fluent in Spanish) 
 Anxiety, Transitions, Stressful Family Situations,  Academic Concerns, Loneliness, Parenting Struggles, Relationship Concerns, Career Stress
Chris is a father, husband, coach and active member of the New Trier & North Shore community. He

 is a warm, genuine, lighthearted person to have by your side during trying times.
Chris has over a decade of experience supporting families as a coach, mentor and mental health provider. He combines his education from the Family Institute at Northwestern University  with his previous experiences to create a safe space for clients. He knows firsthand that families are the backbone of our society. 
Prior to becoming a therapist, Chris was one of the top performers in the banking industry. He was recognized as one of the "Top Five Bankers" at Chase.   which gives him additional perspective and compassion for the stressors families face in their careers and family life. 
Administrative Staff
Jackie Roberts
Office Manager & Community Relations Director 
Jackie's been with Inspire since the beginning. She's a big part of Inspire's vision, mission and growth.
When you call Inspire, she'll be the first person to welcome you with open arms. Her warmth and care are easy to feel over the phone. As a local mom, she's dedicated to the North Shore community and a natural Community Relations Director. She loves connecting with local businesses, moms, libraries, schools, book clubs, play groups, etc. to find ways how Inspire can serve and support the community.  
Jackie has a close relationship with each therapist. She knows them well so she has a knack for helping guests chose the right therapist for them!
Reach Jackie directly at info@inspirecounselingcenter.com (847) 919-9096 ext. 1
 Shawnn Garrett
Billing Manager & Guest Greeter  
Shawnn will greet you with a big smile at the front desk, while working to make sure all your billing and insurance matters are handled smoothly. She has a contagious smile that will make you instantly feel at home. Shawnn is warm, kind, fair and an essential part of the Inspire team.
Shawnn brings more than 30 years billing experience from the medical field, so she is equipped to make sure you have a relaxed and therapeutic experience at Inspire (including the billing!). 
Reach Shawnn directly at billing@inspirecounselingcenter.com (847) 919-9096 ext. 2
Don't waste one second of your precious life, get started today!
SaveSave
SaveSave
SaveSave
SaveSave
SaveSave
SaveSaveSaveSave