Does your college student need support?
Are you trying to figure out if your college kid needs support?

Are you worried and you can't be there for them the way you used to be? But you want them to have a solid support system in place.
College students are facing a ton of new challenges living on their own for the first time. If they're in a new city, with new friends, new professors, new classes, new freedom, new people to date, new money challenges–it's no wonder so many feel overwhelmed and homesick. College is an important transition from adolescence to adulthood and it's not uncommon for it to trigger or unmask depression during college in some young adults.
Are you having trouble with your college student home for summer or school breaks?
Did you notice when your college student came home, their mood or behavior changed? Has it been a bigger struggle than you anticipated? You're not alone. The first summer home is generally one of the most challenging. But each and every time your college-age kid comes and goes, it is an adjustment. After a year away from home, college students have adapted to their newly found freedom and many have a hard time adjusting to the rules, expectations, and relationships at home.
Is my college student depressed?
According to the

Mayo Clinic

, "Many college students occasionally feel sad or anxious, but these emotions pass within a few days. In contrast, depression affects how a person feels, thinks and behaves and can lead to a variety of emotional and physical problems."
Signs and symptoms that a student might be experiencing depression during college include:
Feelings of sadness, tearfulness, emptiness, or hopelessness

Angry outbursts, irritability or frustration, even over small matters

Loss of interest or pleasure in most or all normal activities, such as hobbies or sports

Sleep disturbances, including insomnia or sleeping too much

Tiredness and lack of energy, so even small tasks take extra effort

Changes in appetite — often reduced appetite and weight loss, but increased cravings for food and weight gain in some people

Anxiety, agitation, or restlessness

Slowed thinking, speaking, or body movements

Feelings of worthlessness or guilt, fixating on past failures, or blaming yourself for things that aren't your responsibility

Trouble thinking, concentrating, making decisions, and remembering things

Frequent or recurrent thoughts of death, suicidal thoughts, suicide attempts, or suicide

Unexplained physical problems, such as back pain or headaches
You just want to make sure they're okay, safe, and have the tools they need to succeed. Oh, by the way, you'd also like to have a peaceful and positive relationship with them, especially while they're home!
We get it. We're here to help!
The benefits your college student will see from doing therapy at Inspire:
– Your college student will learn about their feelings and how to manage them on their own




– Your college student will learn tools for dealing with unpleasant feelings




– You will understand what "triggers" some of their feelings and have different tools for those situations




– Your college student will learn how to handle sadness or homesickness




– Your college student will learn how to advocate for themselves, with confidence and kindness




– Your college student will learn healthy and positive relationships




– Your college student will start to feel control of their impulses and behavior




– Your college student will be able to be more present and focused




– Your college student will learn healthy ways to communicate their feelings




– Your college student will start to feel more confident




– Your college student will feel happier




– Your relationship with your child & your family will improve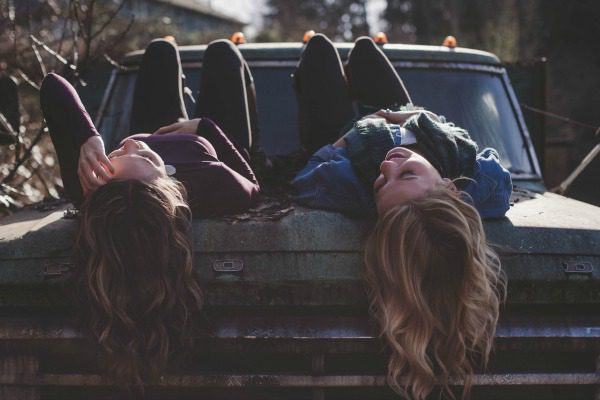 Our therapists work closely with parents, families, Social Workers, psychiatrists, or whoever is in each child's life to ensure therapy is most effective.
Inspire also offers support for everyone in the family (parenting, families, couples, etc.) to provide the best outcome for each child and their family system.
We love seeing our clients gain confidence, manage the obstacles they're facing and begin to live their best life — even during the challenges of adolescents.
Therapy with secure video conferencing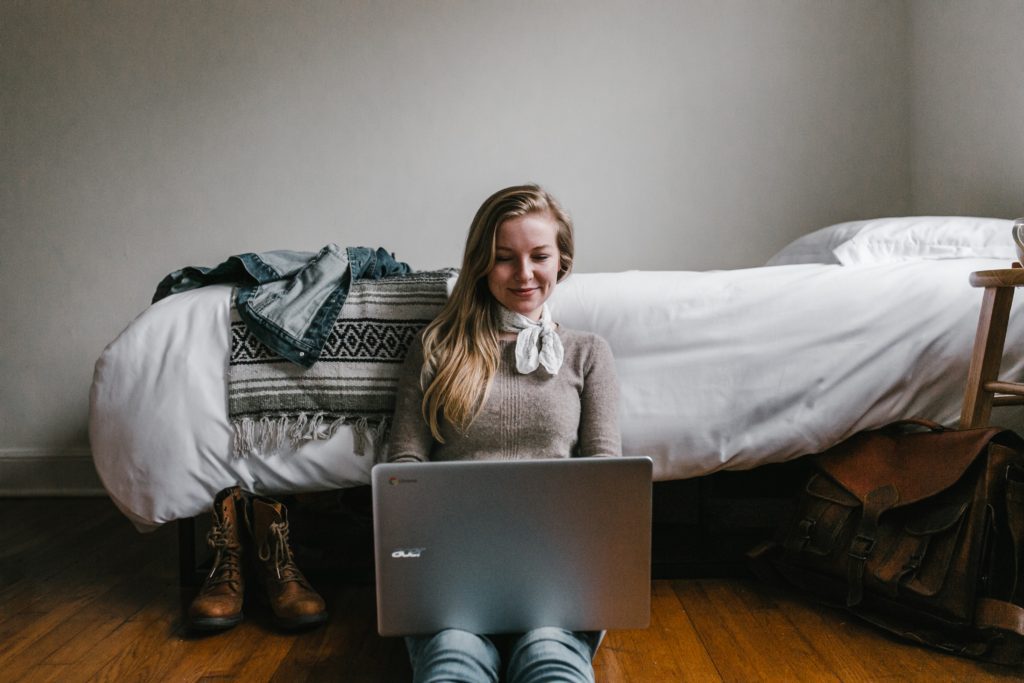 With the technology available today, therapists are able to use HIPPA-compliant video conferencing to provide top-level counseling support, no matter what city your college student is in.
Our therapists can use video for therapy sessions with your college student while they're at school and meet in person when they're home for breaks. This creates a solid support system for your student, based on their needs.
What does the college-student counseling process look like?
The counseling process is designed to help empower your college student to live their best life. Your student will learn tools to help them thrive at school, when they're home, with friends and relationships.
The first session will be approximately 60 minutes. Ideally, this session is in-person, however, it can be done on video conferencing. If you have concerns about your child that you want to communicate with your child's therapist, you can talk with the therapist.
In the first session, the therapist will introduce themselves, explain the counseling process and then begin getting to know your child.
The therapist will go through new client questions with your child to get to know them, their history, and their present situation. The second session is our unique formula for goal-setting. In this session, your child will connect the desires of your goals with their heart and deeper desires in life.
The remainder of the sessions will then be primarily just your child and their therapist. They will work on skills and tools to address challenges and live their best life.
In order to see lasting results, a commitment of at least 8 weekly sessions is best. We are flexible and can work with different situations. However, to make an impact, it is important to recognize that change of any kind, requires attention and time. After your child's 8 sessions, you can work with your therapist to determine the next steps (reducing therapy to biweekly/monthly or terminating).
How much does therapy cost?
Counseling is a fee-for-service program. Inspire accepts insurance and offers in-network and out-of-network benefits. We are in-network with BCBS PPO, Humana, Aetna, and UnitedBehaviorHealthcare. We recommend at least an 8-week commitment to begin seeing lasting results.
Why Inspire Counseling Center is the right place for your college student's therapy
At Inspire, we don't just focus on clinical symptoms–we focus on results. If there is something holding your teen back (anxiety, depression, ADHD, relationship troubles, etc.), we have clinical tools to help. BUT, we don't stop there. We want to INSPIRE your child to live their best life. Our goal is that every client leaves a better person.
Why? We believe your child is a gift to this world. We believe that inspiring one person to live their greatest life, will inspire another person. We believe the world will change with love, connection, and

inspiration.

One person at a time. Your role in this process is vital. When you get support for yourself or your family, you are doing your part in this community and world to spark change.
Our adolescent therapists know the North Shore, know trends, Instagram, Snapchat, the school systems, but are also able to provide a safe and supportive environment with tools for them to work through life's challenges–today and for their future adult life.
"Your teen will learn tools to use for the rest of their lives. The lessons they learn today will carry into future relationships, workplaces, and in their adult life."
We will work closely with you, caregivers, family members, Social Workers, pediatricians, psychiatrists, etc. to ensure a unified and effective plan for your child.
Counseling is an investment in your child's future. Give them tools they can carry through school and into their adult life.
Take the Next Step.
Support Your Teen in Living Their Best Life.
Get Started Today

!
To book an appointment call (847) 919-9096 ext. 1 or email [email protected].
What will the first session be like?
Collins Mony
2023-10-25T02:13:43-05:00
The first session lasts approximately 60 minutes. You'll have paperwork to complete virtually before your session. The therapist will spend time introducing themselves and getting to know you, your story and your dreams. At the end, you'll have the option to schedule your next session based upon your availability and goals. There is no pressure to book another session. We're here for you to come and go as you need.
FOR MINORS UNDER 18: If the session is for a child 12 years or younger, the first session is just with the therapist and parent (s) or guardian. If the client is 12-18, we ask that a parent (or guardian) attend the first session for the first 10-15 minutes. The parent will be able to meet the therapist and help make the child feel comfortable.
PLEASE NOTE: Please share any concerns about your child with the therapist or Intake Team prior to the session— not in front of your child in the session. This is to protect your child and foster a positive start to therapy!
What will all the other sessions be like?
Collins Mony
2023-10-25T02:14:39-05:00
The second session is our unique formula for goal setting. In this session, your therapist will help you connect and understand what your heart really wants in this life. The remainder of the sessions will then be working on skills to tackle any obstacles in the way of you living your best life. In order to see lasting results, a commitment to at least 8 weekly sessions is recommended. However, we are flexible and can work with you to accommodate your schedule and goals.
FOR MINORS UNDER 18: Parents will not be required to attend the sessions but must be available for the last 10 minutes of the session in case the therapist would like to touch base with you or for any scheduling changes.
How much does therapy cost?
Collins Mony
2023-10-25T02:16:18-05:00
Request an Appointment Form