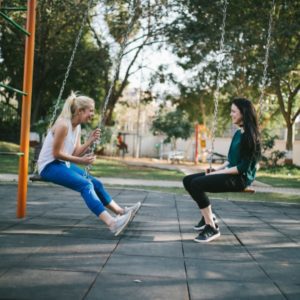 Junior High can be a really challenging time for kids.
You are searching for answers. Your junior higher is starting to change and you're worried they may need some extra support. Are you afraid they're being bullied? They're glued to their phone and their happiness is measured by "likes" from Instagram. They seem insecure. Your Junior Higher is changing and it's hard as a parent to watch. You've done all you can, but you're not sure what to do next.
You just want to make sure they have a safe person to talk to and help give them tools to make good choices for their life today, and for their future.
We get it. That's why we're here!
The benefits your Junior Higher will see from doing therapy at Inspire:
– Your teen will learn about their feelings




– Your teen will have strategies for dealing with unpleasant feelings




– Your teen will understand what "triggers" some of their feelings and have different tools for those situations




– Your teen will learn how to calm themselves in arguments




– Your teen will learn how to advocate for themselves, with confidence and kindness




– Your teen will learn healthy and positive relationships with friends, siblings, parents – Your teen will start to feel control of their impulses and behavior




– Your teen will be able to be more present and focused




– Your teen will learn healthy ways to communicate their feelings




– Your child will start to feel more confident




– Your child will feel happier




– Your child's relationships with you & your family will improve

Get Started Now!
Our therapists work closely with parents, families, Social Workers, psychiatrists, or whoever is in each child's life to ensure therapy is most effective.
Inspire also offers support for everyone in the family (parenting, families, couples, etc.) to provide the best outcome for each child and their family system.
We love seeing our clients gain confidence, manage the obstacles their facing and begin to live their best life — even during the challenges of adolescents.
What does the adolescent counseling process look like?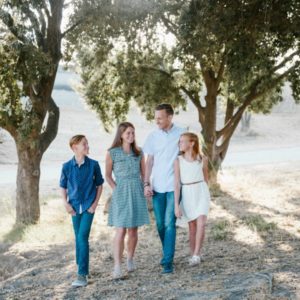 The counseling process is designed to help empower you as a parent and support your teen to live their best life. Together, with your support at home and the therapist's support in sessions, your child will learn tools to help them thrive at home, with friends, and in school.
The first session will be approximately 60 minutes. Ideally, one or both parents/caregivers attend the first session with your child. Prior to this appointment, you will have the opportunity to talk with the therapist to voice your concerns and address what you'd like to see improved with your child.
In the first session, the therapist will introduce themselves, explain the counseling process and then ask you, the parent, a couple of questions. First, why is your child amazing? Second, what do you hope to see for your child as a result of counseling? These questions are designed to create a

positive experience

for your child. If you have negative feelings or concerns, you will have the opportunity to discuss those on the phone with the therapist prior to the session. We find counseling is more effective if kids feel good about themselves and focus on the positive results of the therapy process. This lasts about 10-15 minutes.
Then the parent is asked to have a seat in the waiting room, while the therapist continues with the child. If the child or parent is not comfortable with that, the parent is welcome to stay the entire session.
The therapist will go through new client questions with your child to get to know them, their history, and their present situation. The second session is our unique formula for goal-setting. In this session, your child will connect the desires of your goals with their heart and deeper desires in life.
The remainder of the sessions will then be primarily just your child and their therapist. They will work on skills and tools to address challenges and live their best life.
As the parent/caregiver, you can talk with your child's therapist to learn ways you can be supporting your child at home. You will also have the opportunity to attend sessions with your child or attend sessions individually with the therapist to focus on parenting support.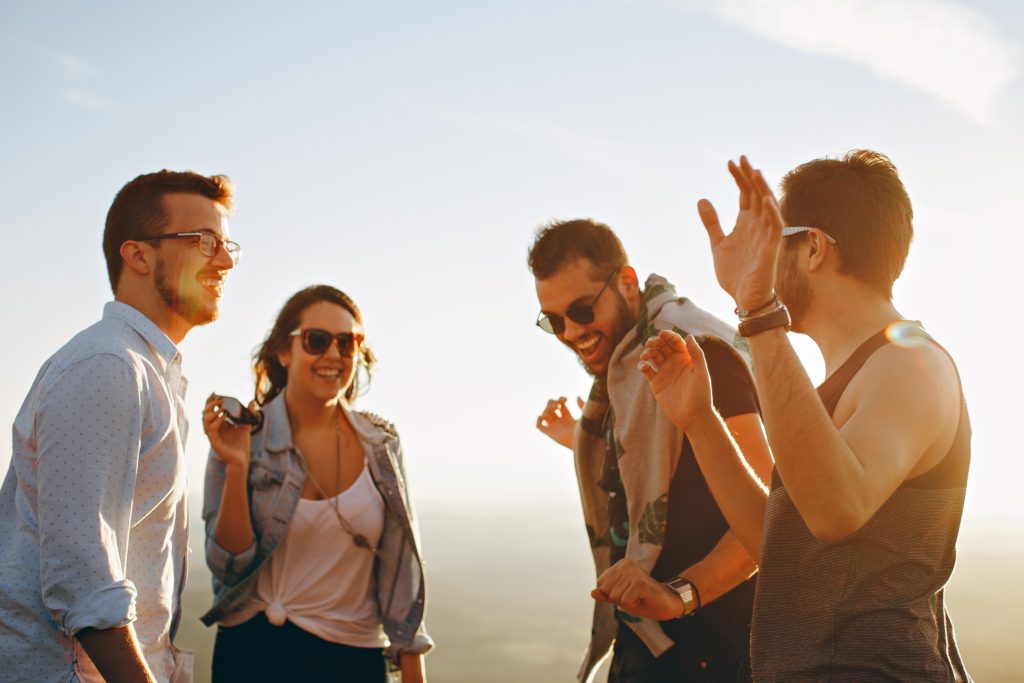 In order to see lasting results, a commitment of at least 8 weekly sessions is best. We are flexible and can work with different situations. However, to make an impact, it is important to recognize that change of any kind, requires attention and time. After your child's 8 sessions, you can work with your therapist to determine the next steps (reducing therapy to biweekly/monthly or terminating).
How much does therapy cost?
Counseling is a fee-for-service program. Inspire accepts insurance and offers in-network and out-of-network benefits. We are in-network with BCBS PPO, Humana, Aetna, and UnitedBehaviorHealthcare. We recommend at least an 8-week commitment to begin seeing lasting results.
Why Inspire Counseling Center is the right place for your adolescent's therapy
At Inspire, we don't just focus on clinical symptoms–we focus on results. If there is something holding your teen back (anxiety, depression, ADHD, relationship troubles, etc.), we have clinical tools to help. BUT, we don't stop there. We want to INSPIRE your child to live their best life. Our goal is that every client leaves a better person.
Why? We believe your child is a gift to this world. We believe that inspiring one person to live their greatest life, will inspire another person. We believe the world will change with love, connection, and

inspiration.

One person at a time. Your role in this process is vital. When you get support for yourself or your family, you are doing your part in this community and world to spark change.
Our adolescent therapists know the North Shore, know trends, Instagram, Snapchat, the school systems, but are also able to provide a safe and supportive environment with tools for them to work through life's challenges–today and for their future adult life.
"Your teen will learn tools to use for the rest of their lives. The lessons they learn today will carry into future relationships, workplaces, and in their adult life."
We will work closely with you, caregivers, family members, Social Workers, pediatricians, psychiatrists, etc. to ensure a unified and effective plan for your child.
Counseling is an investment in your child's future. Give them tools they can carry through school and into their adult life.
Take the Next Step.
Support Your Teen in Living Their Best Life.
Get Started Today

!
To book an appointment call (847) 919-9096 ext. 1 or email [email protected].
What will the first session be like?
Collins Mony
2023-10-25T02:13:43-05:00
The first session lasts approximately 60 minutes. You'll have paperwork to complete virtually before your session. The therapist will spend time introducing themselves and getting to know you, your story and your dreams. At the end, you'll have the option to schedule your next session based upon your availability and goals. There is no pressure to book another session. We're here for you to come and go as you need.
FOR MINORS UNDER 18: If the session is for a child 12 years or younger, the first session is just with the therapist and parent (s) or guardian. If the client is 12-18, we ask that a parent (or guardian) attend the first session for the first 10-15 minutes. The parent will be able to meet the therapist and help make the child feel comfortable.
PLEASE NOTE: Please share any concerns about your child with the therapist or Intake Team prior to the session— not in front of your child in the session. This is to protect your child and foster a positive start to therapy!
What will all the other sessions be like?
Collins Mony
2023-10-25T02:14:39-05:00
The second session is our unique formula for goal setting. In this session, your therapist will help you connect and understand what your heart really wants in this life. The remainder of the sessions will then be working on skills to tackle any obstacles in the way of you living your best life. In order to see lasting results, a commitment to at least 8 weekly sessions is recommended. However, we are flexible and can work with you to accommodate your schedule and goals.
FOR MINORS UNDER 18: Parents will not be required to attend the sessions but must be available for the last 10 minutes of the session in case the therapist would like to touch base with you or for any scheduling changes.
How much does therapy cost?
Collins Mony
2023-10-25T02:16:18-05:00
Request an Appointment Form